Many people love to read. Today paper publications are not so popular anymore. Many people think that nowadays the best way to read books is using smartphones and tablets. And luckily there is a great program designed for Android – FBReader. This application appeared quite a long time ago. It has gone a long way of successful development and improvements. Today this mobile reading application is polished by users and time. It is practically a perfect tool used for convenient reading on various mobile devices.
Features
After you run this application for the first time, you may get the wrong impression that it is very simple and not that functional. But that's not quite true. The explanation of such a first impression is very simple. The developer has deliberately hidden all the interface details that are secondary. He did this so that nothing would distract the user from studying the text document. But you definitely need to read our manual in order to use the application successfully. It lets you know that this application has everything you need to search, store, organize, and read books.
The mobile application successfully supports almost all of modern common e-book formats. It is integrated with different libraries and dictionaries. While reading, users can highlight unfamiliar words or phrases, find out their translation and meaning. This feature is great for those who prefer to read books in their original language. The paid version has the ability to translate entire sentences rather than individual words. This is done via Yandex and Google services.
It is possible to synchronize books and libraries. In the settings there is an option to activate the synchronization with the application service or with the Google Drive cloud. This allows you to store and access your library at any time from different devices on which the application is installed. The app can even synchronize a specific position where the user has stopped reading. And user can also leave bookmarks in books.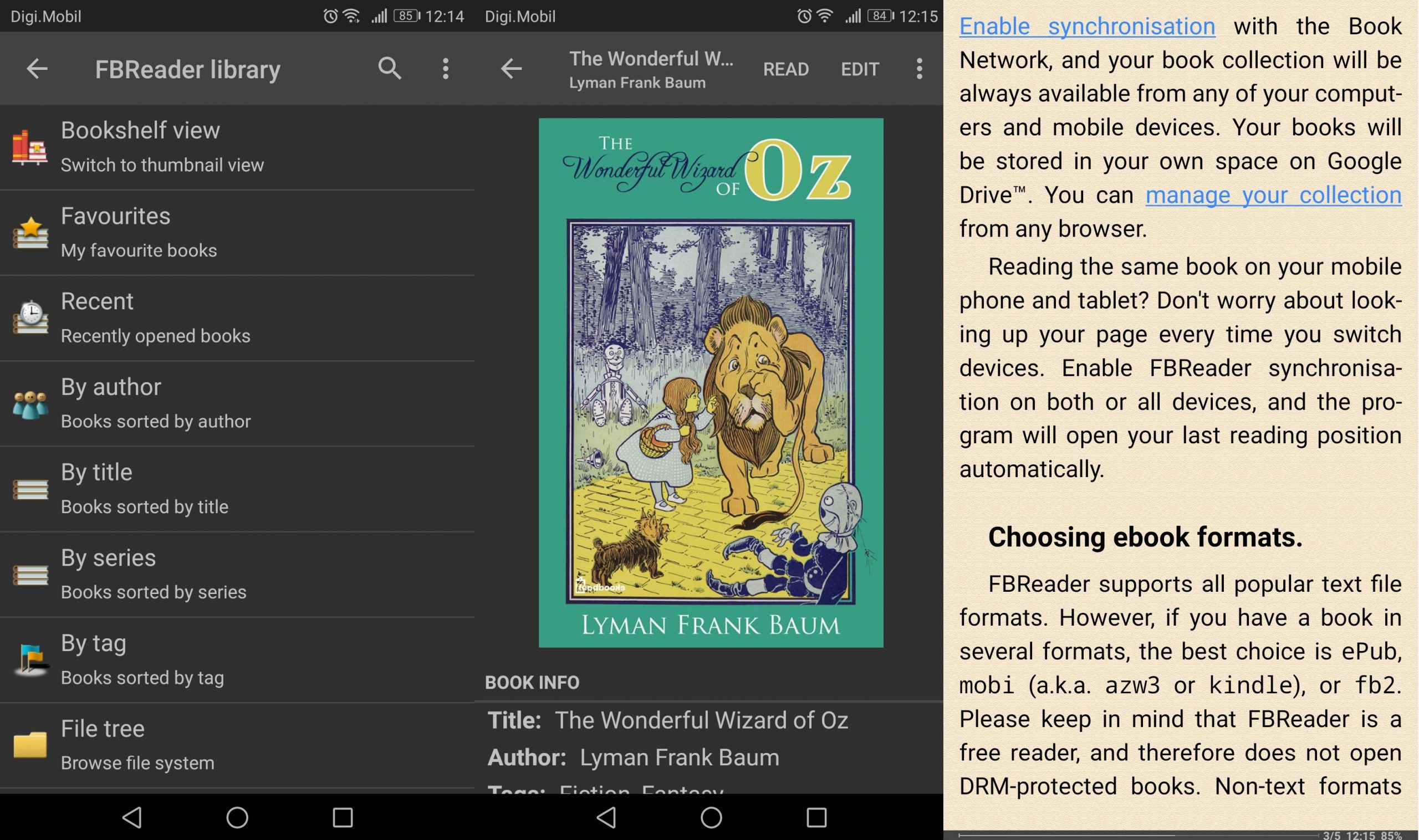 It is possible to download books for free or buy them from the libraries that are built into this application. Many people will like the feature that this program can work with network catalogs in a special format. This is really very convenient.
Users can configure certain settings to display text in a better way. Everything can be adjusted to an individual user. These include any parameters of the application interface. Even the most demanding users will find in this application something that allows him to read books extremely comfortably. If you want you can also change the color themes of night and day.
In order to make this mobile reading application more functional, you can use special plug-ins. They can be downloaded from the Google Play catalog of applications. This makes it possible to easily assemble a suitable configuration program that will meet the specific needs of any user.
This is an excellent program that is good both for advanced and beginning readers. Everyone will find something interesting in it. You will love a very simple interface and the ability to download books from online libraries. It is also possible to make deep customization and install plugins for specific tasks.
There are two versions of the program: paid and free. The paid version has integration with Google and Yandex translating services, built-in work with comics. It also contains a modern library. Reading new and interesting books with the help of this program is easy and incredibly comfortable. That is why many users today prefer particularly this mobile reading application.