Many children created whole castles, worlds and even dreams in the sandbox, using only small shovels and buckets. Then, many of them grew up and wanted a chance to do the same, but on a new platform and at a better level. The Sandbox genre has become a real helper and gem in this process. Now, for several years, in the modern world there are a million interesting projects that relate to the genre of Sandbox.
The best features of Sandbox
In this article, we describe the best games that are worthy of every gamer. They have huge and amazing game universes. In many ways, this article will only be a brief description as all good games in this genre will fit into a thick book. Below you will see the games that Sandbox lovers can hardly pass by.
Minecraft
This game would surely come to the top in any top games in the genre of Sandbox. It is not even a game, and some fantastic phenomenon. So, this is a project that has neither stunning graphics nor interesting plot, however, it has become the most sold and visited virtual platform! And it's worth a lot, and we're making sure that this project is on our list.
The fact is that Minecraft gave all participants absolute freedom. What a user would like to do in the virtual world, he has all the freedoms in the virtual world of this fantastic project. So we can look at what some of the users have achieved, and then, we can only be silently surprised at what are complex physical models of engines and even reactors, as well as accurate and natural copies of entire cities.
However, this project does not pose any specific tasks for the gamer. If you want, you can build, fight and solve quests. There is complete freedom of action. And if you consider the number of mods that developers create for their project, you will quickly realise that you will not have enough years to learn all the interesting things that you can occupy yourself in Minecraft.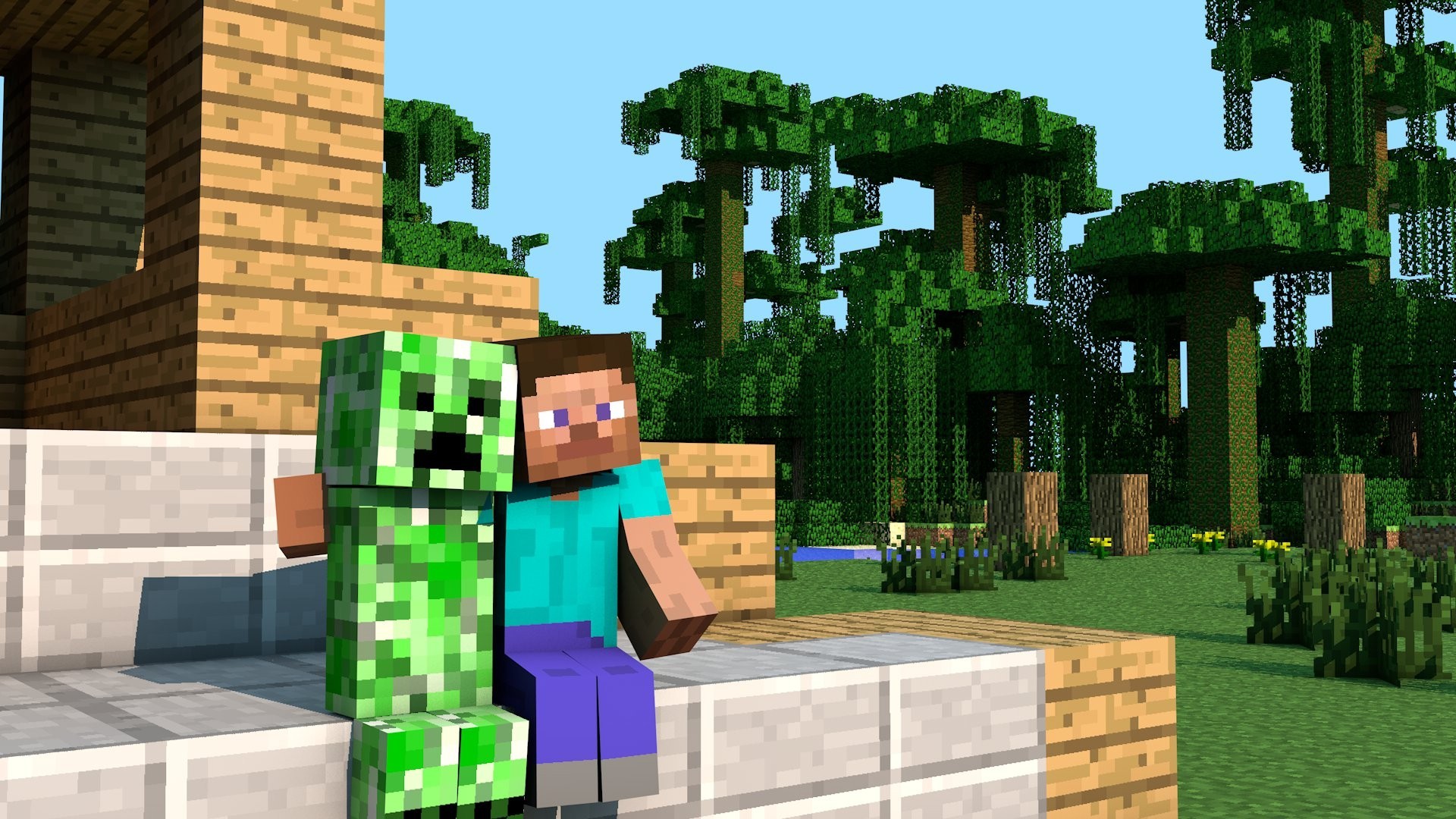 Terraria
We cannot ignore this game. Many people who are not familiar with this domain often assume that "it is something like Minecraft". But that's very incorrect. Although, we cannot fail to acknowledge the fact that the overall concept, «cubism» and some other features strongly resemble Minecraft. However, you will quickly lose the feeling of similarity after a few hours spent in the world of Terraria. This game makes you feel like a pioneer. You will have to constantly explore something and discover amazing factors of the infinite and very «living» world.
No Man's Sky
There is no person in our world who does not want to travel the universe and get acquainted with the diverse colourful planets and the life that fills them. No Man's Sky will give you this opportunity. The developers of this game were able to create a real boundless space. First, the game caught a lot of criticism for the repetition of content and lack of players in its address, now, the creators have corrected all the flaws.
The developers created an excellent multiplayer, and also improved the processes of accidental creation of galaxies and planets. This project has beautiful graphics, which made this game a masterpiece. In the event that you plan to discover entire galaxies and experience many exciting solo adventures or in the company of friends, No Man's Sky is your optimal option.
Other popular games of the Sandbox genre
Also, we should talk about games such as:
Ashes of Creation.
ASTRONEER.
Boundless.
Crea.
Creativerse.
Crowfall.
Dark and Light.
Dig or Die.
Eco.
Entropia Universe.
Factorio.
Fortnite.
Garry's Mod.
Human: Fall Flat.
Kerbal Space Program.
LEGO Worlds.
My Time At Portia.
Planet Nomads.
Portal Knights.
RimWorld.
Rising World.
Satisfactory.
Scrap Mechanic.
Space Engineers.
Starbound.
Staxel.
Totally Accurate Battle Simulator.
Trove.
Unturned.
Wurm Unlimited.
Ylands.
Some of these games are available not only for PC, but also for consoles, as well as mobile devices based on Android and iOS. To find smartphone apps, you should go to any adequate site that will help you make free download for Androids of various programs such as Jtwhatsapp and X8 Sandbox.